MINING & CONSTRUCTION TOOLS
American made and family owned since 1882
Rocky Rock Tip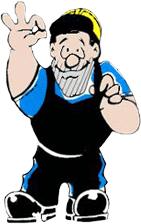 The 5″ wide blade of the Asphalt Cutter is specifically designed so that the full width of the blade can be used to it's full advantage for cutting asphalt.
World's Largest Manufacturer of Paving Breaker Tools
Brunner & Lay, Inc. is a globally recognized producer of pneumatic and hydraulic tool accessories for the construction, mining, and demolition industries. With facilities on three continents, we are the world's largest manufacturer of paving breaker tools, and our products have been used to build some of the most famous structures on Earth. Our goal is to provide cost-effective and safe solutions to our customers that help increase their productivity while contributing to worldwide growth and prosperity.
American Made since 1882